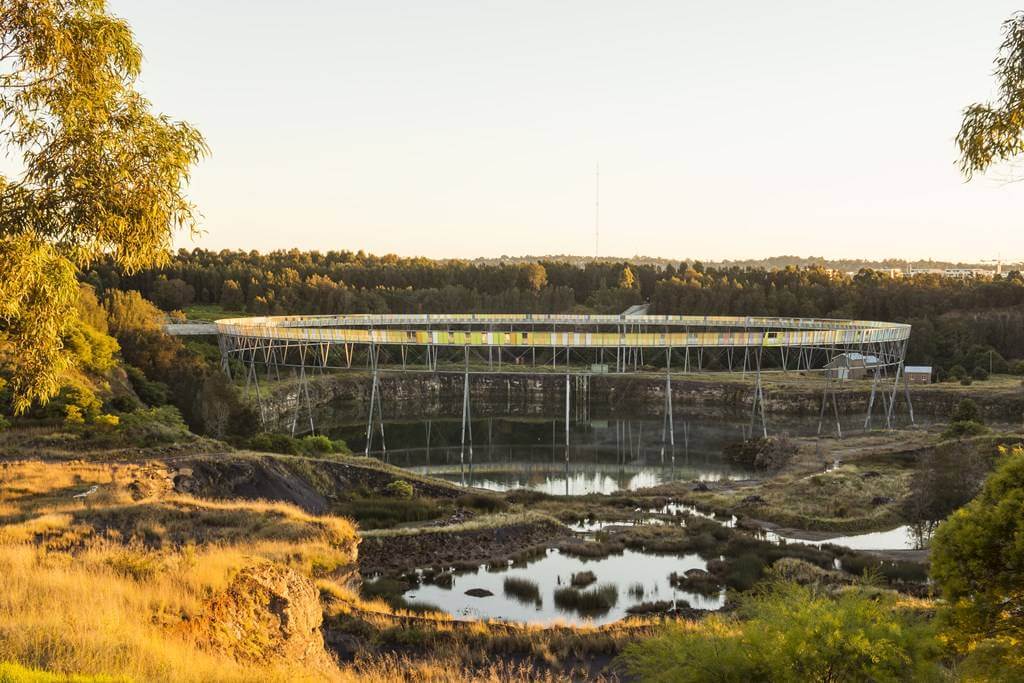 Our heritage
Learn more about the armory, colonial, geological and industrial history at the Park.
Learn more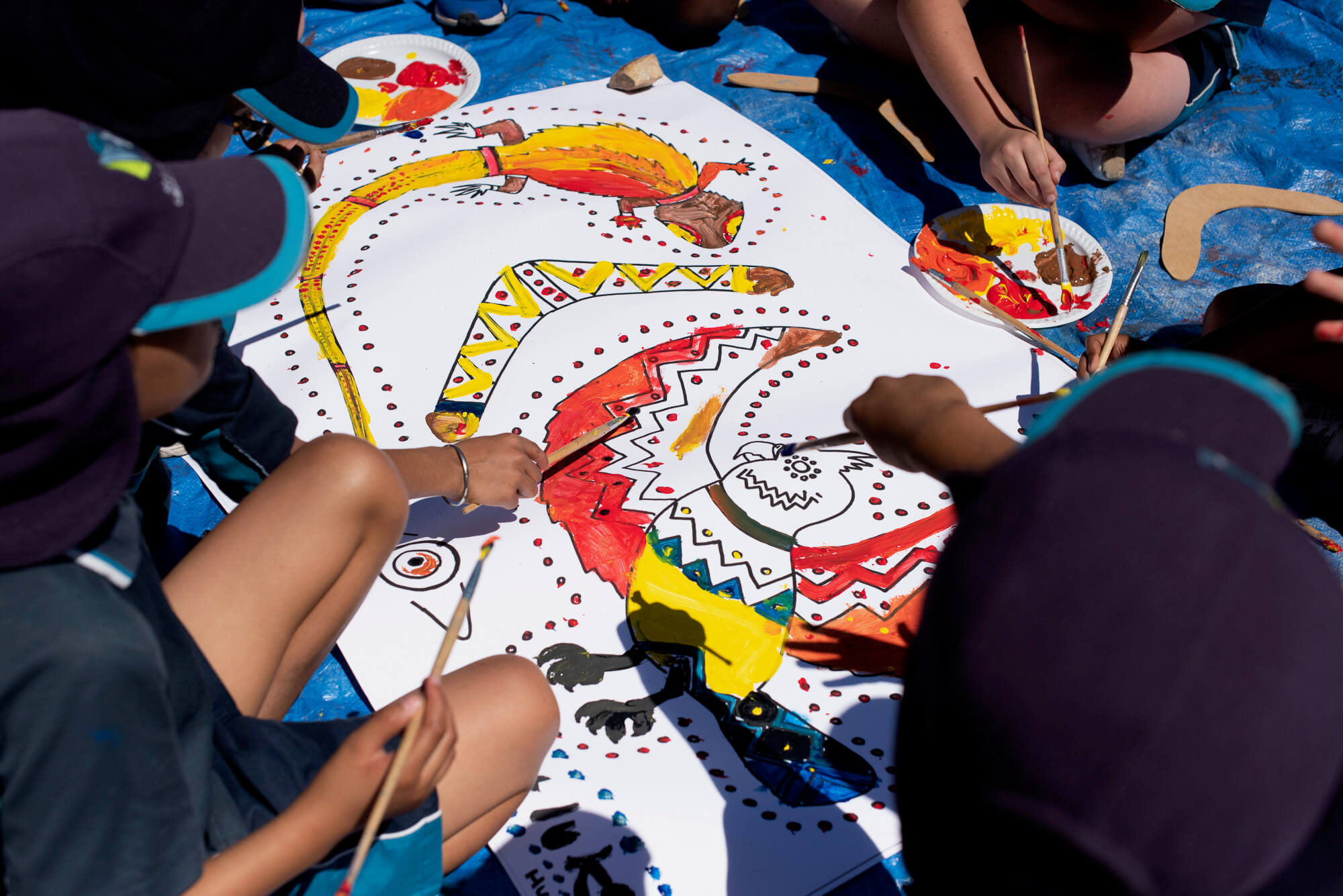 Indigenous history
We recognise First Nations Peoples' unique cultural and spiritual relationships to place and the rich contribution made.
Learn more
Olympic history
"The best Games ever"
Juan Antonio Samaranch, President of the International Olympic Committee (1980–2001) 
Sydney's identity is shaped in no small part by its successful hosting of the 2000 Olympic and Paralympic Games, the largest sporting events ever held in Australia.
Dubbed "the best Games ever", it burnished Sydney's growing reputation as an economic and cultural hub, capable of delivering major international events. Australia's athletes experienced great success at the 2000 Games, while numerous Australian, Olympic, Paralympic and World records were broken. 
Participation
199 NOCs (Nations) and 4 individual athletes (IOA)
10,651 athletes (4,069 women, 6,582 men)
300 events
46,967 volunteers
16,033 media (5,298 written press, 10,735 broadcasters)
 
Background
Redevelopment of the Sydney Olympic Park area began in the 1980s when a private business park, the Australia Centre, the State Sports Centre and Bicentennial Park were established. The closure of the Homebush Abattoir and the NSW Brickworks in the late 1980s opened up the remainder of the site for renewal. Sydney's successful Bid for the 2000 Games fast-tracked the next stage of the area's development, with the building of Olympic venues and creation of public spaces and parklands overseen by the Olympic Coordination Authority. 
During the Games
One of the successes of the Games was the safe and effective movement of people around Homebush Bay. At this time, Sydney Olympic Park was owned and managed by the Olympic Coordination Authority (OCA), which had oversight of all public space, amenities and facilities to ensure the safe and timely passage of people to, from and between venues. 
In this role OCA drew on work undertaken by the Sydney Organising Committee for the Olympic Games (SOCOG), which modelled Games-time activities and movements. Out of this research came the 'one-way pedestrian system' and clear segregation of vehicular and pedestrian traffic, concepts crucial to the Games' successful handling of visitor flow.

Legacy of the Games
While the 2000 Olympic and Paralympic Games occurred over two decades ago, the legacy of these events, as embodied by Sydney Olympic Park, remains undeniable. 
The Games' environmental legacy is wide-ranging, beginning with the remediation of vast waste sites in the area. This proved the largest undertaking of its kind in Australia. The Games also ushered in Australia's first large-scale urban water recycling system, promoted the use of renewable energy, and restored or constructed new habitats for the area's diverse plant and animal life. 
The resultant parklands, covering 430 hectares, today attract more than 10 million people every year, more than double the amount of visitors who attended the Games in 2000. 
Facilities and operations
Sydney Olympic Park venues and public facilities included:
Sydney International Aquatic Centre
Sydney International Archery Centre
Sydney International Athletic Centre
Australia Centre – a commercial precinct
Baseball Centre – in the main showring of the Sydney Showground
Bicentennial Park – opened in 1988
Brickpit – dramatic feature of Millennium Parklands
Ferry Terminal
Hockey Centre
Sydney SuperDome
Olympic Boulevard – 1.5 km long boulevard through the centre which linked major sporting venues, the Olympic Village and other facilities
Olympic Stadium
Olympic Village – provided accommodation for 15,000 athletes and officials during the Games. Now a suburb for up to 6,000 people after the Games
Millennium Parklands – a major new metropolitan park
Rail Link – centrally located three-platform below-ground station; walking distance to major facilities; capacity to move 50,000 people per hour during major events
Sydney Showground
State Sport Centre – multi-purpose indoor venue
Golf Driving Range
Tennis Centre